On October 22, 2022, the day dawned on a beautiful sunny Spring day. The Catechesis of the Good Shepherd, held our inaugural Spring Fair at the Floreat Scout Hall, Draper Street in Floreat. Our little team or helpers who had been working hard behind the scenes for the months prior to the event were there until the end helping carry goods, building marquees and cleaning tables from 7 in the morning.
Our various stallholders arrived with their amazing merchandise and to entice all of the visitors we also had Greg cooking delicious sausages generously donated to us by Provenance Quality Meats Floreat .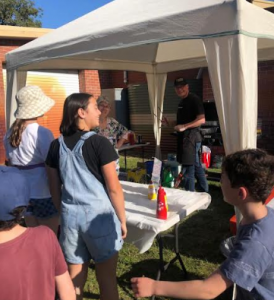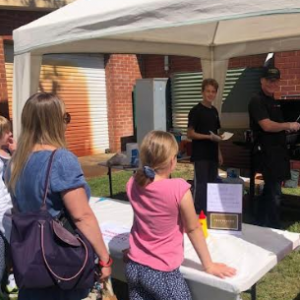 Other goods donated such as tea coffee, bread and sauce from Coles and Woolworths at Floreat and our lovely parents from the Catechesis Community who baked delicious cakes to enjoy with our drinks.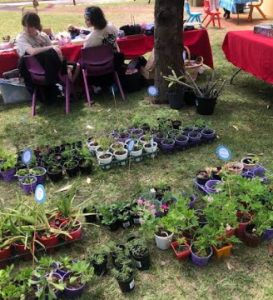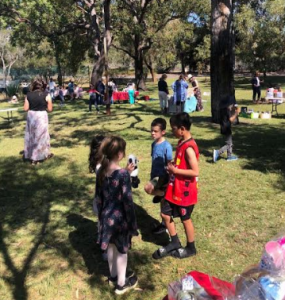 Our raffle was a great highlight with more generous donations from The Floreat Market who gave us a hamper of goodies, Thriving Minds Education and other generous donations from our Catechesis of the Good Shepherd Community.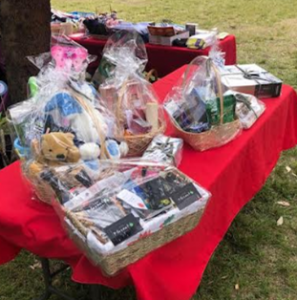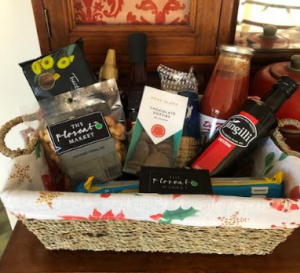 Many people commented on the lovely caring spirit of all who participated as sellers, volunteers and visiting shoppers. Some of the lovely items included, handmade crafts, plants, jewellery, home made skin care, woodwork, Catholic merch, St Rita's bookshop, Gloria Online, Rosary Beads, Lucyagatha, Candles, Games, Second Hand books, Toys, Cakes and Tea and Coffee and a Sausage Sizzle.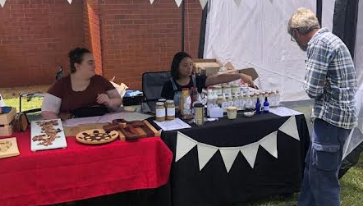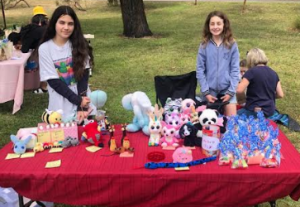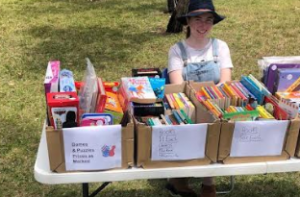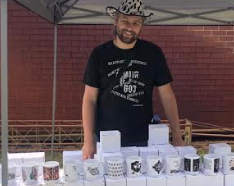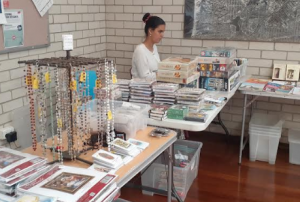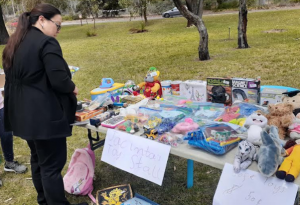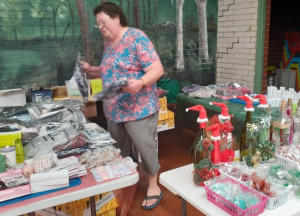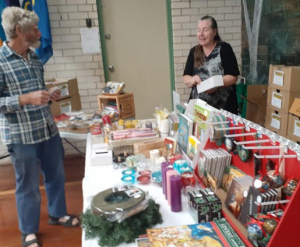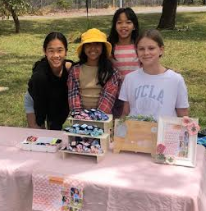 Although we had some definite teething problems, particularly with dealing with people who did not have ready cash, and with knowing how much food and change we needed, we considered the day a success with many new friends and connections and a small profit for our Association.
It is hard to try to name everyone who helped on the day and in the lead up to the event, but I would particularly like to thanks the Floreat Scout Hall for the use of such a lovely facility, and the City of Nedlands for allowing us to host the event.
We hope to make this an annual occasion.