A glorious Spring day opened on the 28 October 2023, perfect for our Spring Fair at our new space in Scarborough. This event provided an opportunity to build our community and to raise some needed funds to continue the work of the Catechesis of the Good Shepherd in Western Australia. With the support of our families and friends, the day was fun filled and we saw many smiling faces pass through our building at 27 Lalor Street in Scarborough. We were able to raise a little over $1000 on the day.
We would love to take the opportunity to thank all those who came and supported this event as well as those who worked behind the scenes and on the day to allow the event to go ahead.
Sausages were a hit at the Spring Fair
Once again, we are grateful for the generous support of Provenance Quality Meats Floreat who once again supported our event by providing sausages for our sausage sizzle. They were a hit, with many commenting on how nice they were. One patron was not keen on having one until we said they were from a butcher. He was later seen going back for seconds!
Thank you to our BBQ chefs, Greg and John, who provided service with a smile to the hungry customers.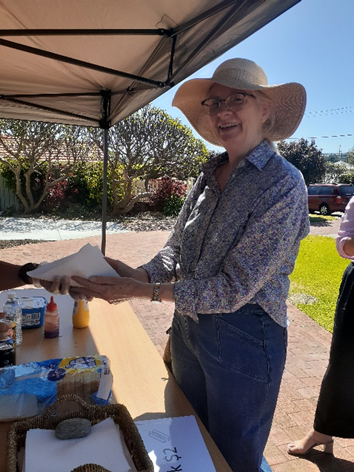 Raffle and Guessing Game
We want to thank the generosity of those who provided gifts for our raffle including Kmart Warwick with a gift card from which we purchased toys and The Floreat Market who provided a hamper, which was the first chosen by the winners! Many of our vendors also provided beautiful items to add to those of the generous parents.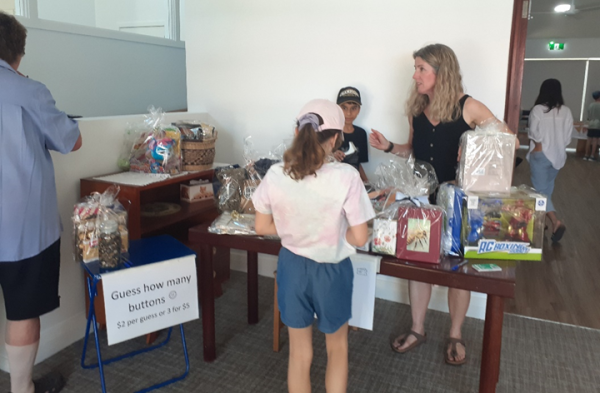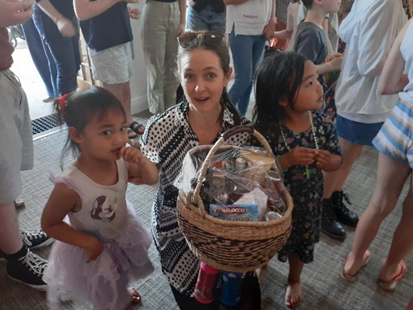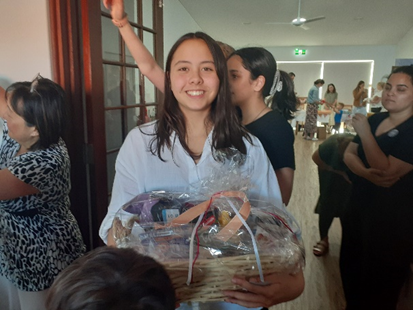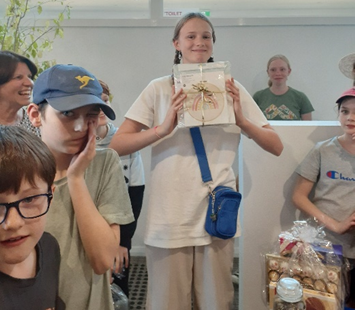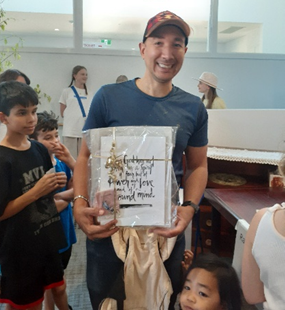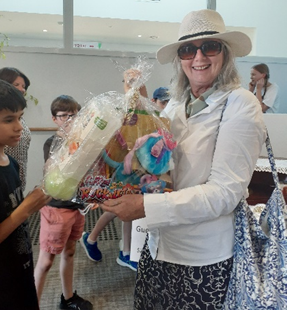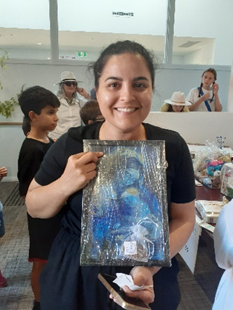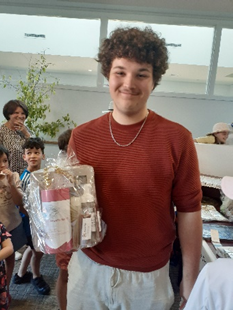 We also had a game of guess how many buttons are in the jar. For those who are still wondering, the answer was 1068.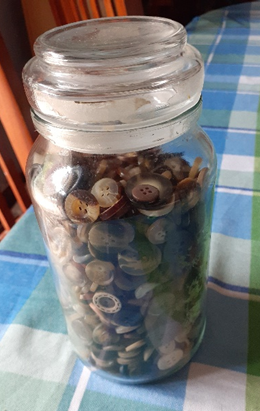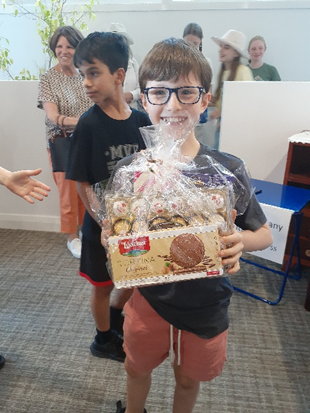 Our generous helpers and volunteers
Because of the generosity of helpers and volunteers, we were able to provide a BBQ, Tea and Coffee, Plants Stall, Lucky Dips, Raffle, Face Painting, Cup Cake Decorating, handmade items and Selling for Party Supplies to support our fundraising activities. These are only possibly by the generosity of those who baked, planted, and donated their time. A special mention to the generosity of Sr Imelda from the Dominican Sisters who donated many handmade items, and to Woolworths Floreat for donating a gift card which enabled us to purchase tea, coffee, milk, bread etc. An extra special thankyou to Laura whose generosity in putting out flyers and asking for donations encouraged and supported us and allowed the event to go ahead.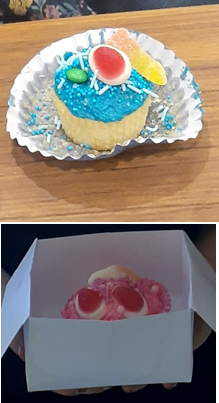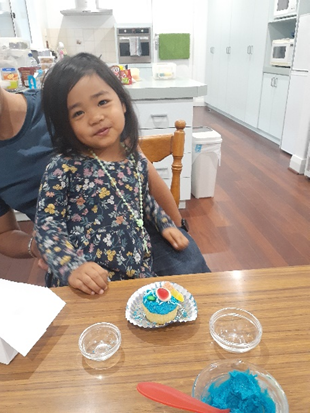 Delightful Stalls
This year we had some returning vendors plus some newcomers. In our new space, we are still working on the logistics of where to hold stalls and how to direct the traffic inside our beautiful space. We are grateful for the support of Gloria Online, Rosie's Crafts, Hope Rosaries, LucyAgatha, Frankies Farm, Hail the Queen, Oremeus, Anna and Janice, Emily, Mary and Natasha, Matthew.
A special thanks to our volunteers on the day, Susannah, Feb and Veronika, Rachel, Annie and Josh, Anne, Leigh and Jude, Greg and John, Laura and those who pitched in because they saw a need, Ann, Jacqueline, Cameron, and the neighbours.